Check Out Our Spacious & Easily Accessible RV Resort
Rincon Country RV Resort East is home to 460 RV sites and tons of activities.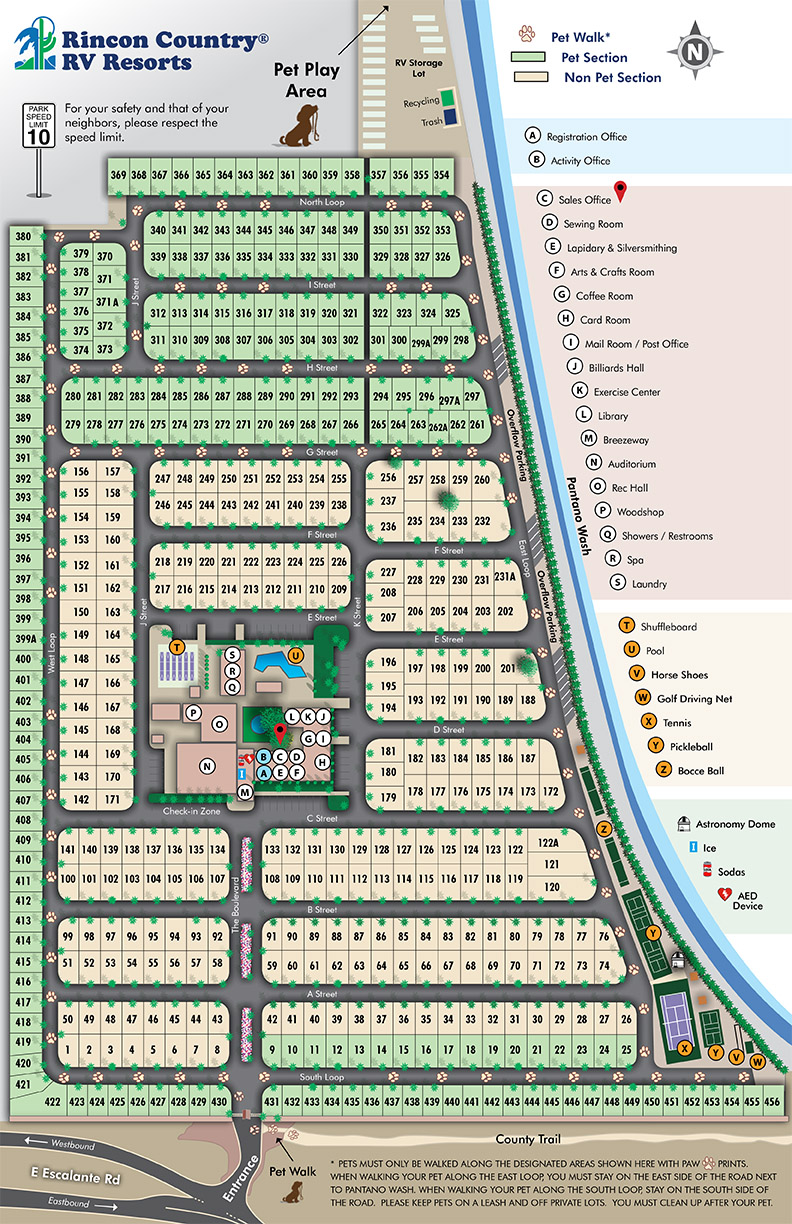 See a Spot You Like? It Won't Last!
Book your stay at Rincon Country East today
Reviews
Welcome to Your Best Life at Rincon Country RV Resorts
Beautifully manicured grounds, controlled access, lots of amenities, very reasonable pricing on model homes. Bonnie was awesome, showed us a lot of very nice models for my sister to choose from. All in all a 5 star review for a 5 star community for 55 and older.
– Vern V, Google Reviews
West Park
So enjoyed this park. We were welcomed with the 'Welcome Committee'. They helped us navigate into our site. Invited us to their pow wows. The bathrooms were meticulous, along with the grounds. Always something to do.
– Sharon V, Google Reviews
West Park
Cannot say enough nice things about Rincon East! First of all, Shannon, the front office manager, is very pleasant and accommodating. We had a problem with our Motorhome and stayed 2 nights waiting for repairs. The pool is super nice and the campsites are clean and spacious. Next trip out west we will plan to stay here!
– Kelly B, Facebook
East Park
The residents are friendly, big sites, lots of amenities and a reasonable price. The people in the office are wonderful and very friendly. Close to all kinds of things to do!
– Patti K, Facebook Reviews
West Park
Great place! Warm helpful staff….tons of activities. Very clean & attractive park. Its really huge with many sites.
– Janis W, Facebook Reviews
East Park